11 Perfect Recipes for Family New Year's Parties
Posted by Jen T. on 12.31.2020
Staying in this New Year's Eve? Celebrating at home with your kids or just looking for some fun and festive ways to ring in the new year?
I think it's safe to say that we're all ready to put 2020 behind us and welcome 2021 with a big cheer. (Funny sidenote: our local coffee roaster creates a seasonal holiday blend every year, and this year it comes in two different packages. One says "Good Tidings," and the other simply says, "Good Riddance." I mean, that sums it up nicely, doesn't it?)
But the new year is always a time for new chapters and fresh starts – and that's worth celebrating, now more than ever. So even if you're staying in your slippers this year, here are 11 delicious ways to get the party started!
11 Family-Friendly Recipes for New Year's Eve
1. Asian Pork Sliders. Whether you have little tykes or teenagers, bite-sized sliders are always a kid-favorite.
The whole family will love this Asian-inspired twist made with sweet teriyaki pork, crunchy slaw, and sweet Hawaiian rolls.
2. Honey Mustard Chicken Bites. I mean … who doesn't love food on a stick? Make these tender, juicy chicken skewers, complete with a creamy-zippy dipping sauce. No utensils = easy clean-up, too!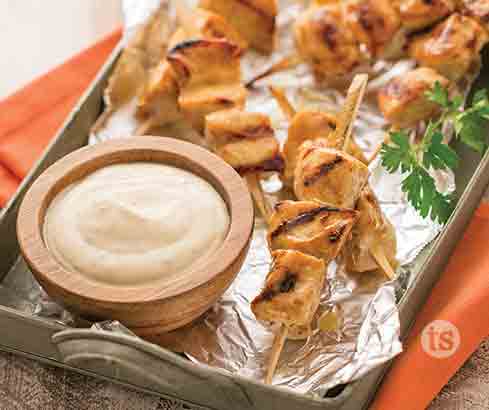 P.S. If you're more of a steak lover, these Beef Bites are also a delish alternative.
3. Queso Chicken Nachos. Creamy queso. Seasoned chunks of chicken. Garden-fresh veggies.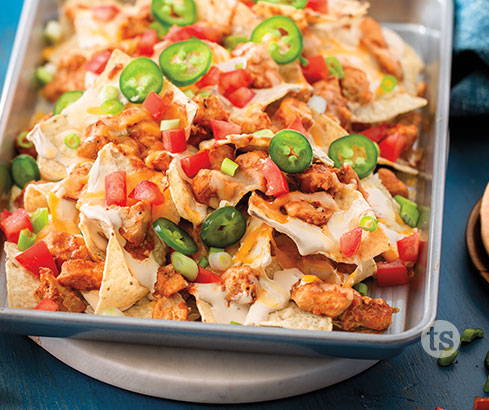 Keep it family-style with these loaded oven-baked nachos, ready in minutes – perfect for gathering around the game table or big screen on New Year's Eve.
4. Spinach & Herb Dip with Assorted Veggies. Need a break from heavier holiday fare? Create these cute and colorful little cups with sugar snap peas, cherry tomatoes, sliced sweet bell peppers or whatever veggies you have on hand.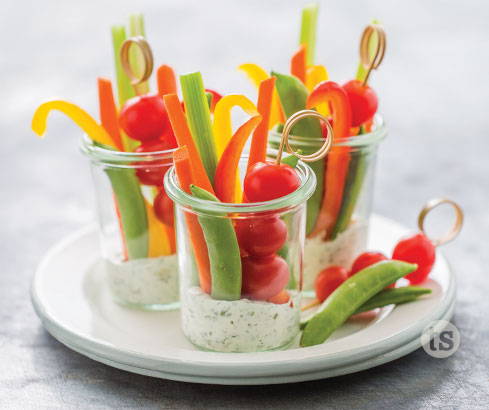 You can let your kids build their own, too!
5. Bayou Bacon Smokies. All you need are three ingredients for these smoky, saucy little sausages – simmered low and slow in your slow cooker. Great for grazing if you're having all-day (or night) appetizers!
6. Spinach & Herb Pull-Apart Dip. Gather around this gloriously gooey dip, complete with golden pull-apart herb rolls.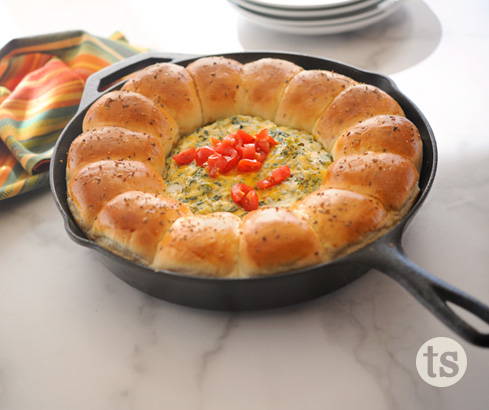 It's such a perfect family-style app, since everyone can dig in, dip and dunk while it's warm out of the oven. (Plus, it's easy to prep – just let the frozen dough rolls rise all afternoon since you're home anyway!)
7. Mini Pizza Meatloaves. Aren't they adorable?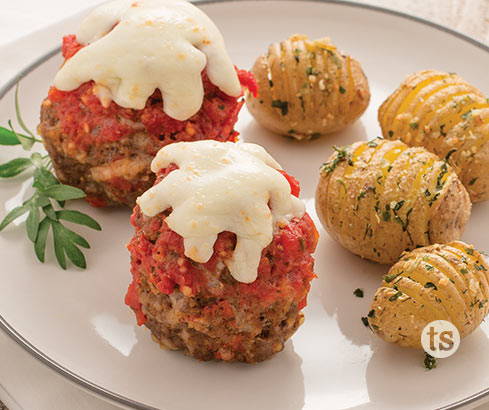 Try these perfectly poppable pizza meatloaves, packed with pepperoni, ground beef, marinara, and melty mozzarella in every bite.
8. Sticky Orange BBQ Wings. Let your slow cooker do most of the work with these lip-smacking wings, glazed with BBQ, honey and a fresh hint of citrus.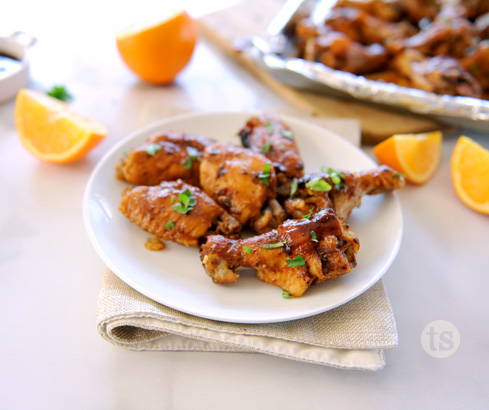 9. Sweet Pepper Jalapeno Sliders. A fresh twist on traditional burgers, these special sliders bring together juicy beef, smoky bacon, melty brie, and sweet-tangy aioli. Our family loves these!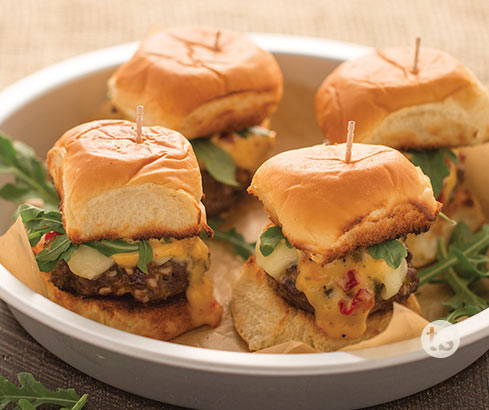 10. Pomegranate BBQ Short Ribs. Want to make a traditional dinner instead of apps? These smoky, fall-off-the-bone short ribs get a festive twist with fresh pomegranate. Pair 'em with mashed potatoes or grits for a special New Year's Eve meal.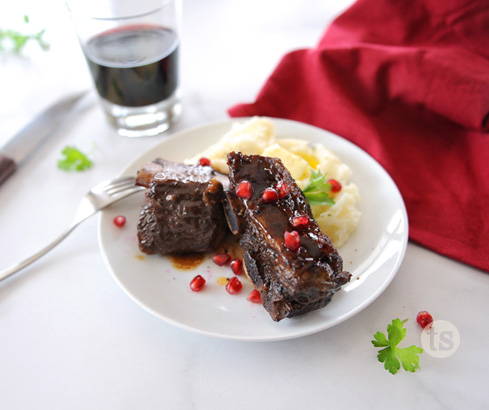 11. Sparkling Cran-Apple Mocktails. And last but not least, say cheers with these sparkling mocktails, bubbling with spiced apple, ginger ale and a touch of sweet-tart cranberry.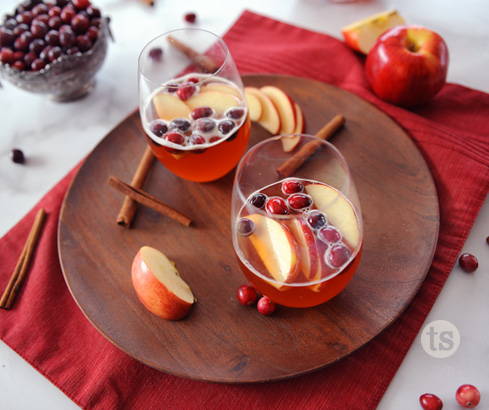 Want to make a spiked version for the grown-ups? Try Apple Cider Sangria or Fireside Apple Cider Coolers.

With so many easy ideas, you'll have plenty of time to watch the ball drop – without dropping the ball in the kitchen.
Happy New Year, friends!
- Jen