12 Holiday Dinners for 4-6 People
Posted by Jen T. on 12.15.2020
Not sure how to downsize your holiday dinner this year? You can still make it special – even if it's small!
I know, for most of us, it's definitely a change of plans. My husband and I moved into a big ol' character home this past winter, so we were excited to decorate to the nines and host Christmas dinner with our extended families with the first time. (Anyone else out there still rely on your mom to cook the big stuff, no matter how old you are? I'm guessing that Google searches for "how to cook a ham/turkey/brisket" have hit an all-time high over the past month.)
The good news: we're in this together. And you know what? It's a weird but wonderful chance to treat yourself to something special or try something new with your kiddos. In fact, here are 12 of our favorite ways to deck out your holiday table – just for you and a few loved ones!
12 Delicious Holiday Dinners for 4-6
1. Spicy Seafood Bisque. Simmering with sweet crab or lobster, south-of-the-border spices and a splash of dry sherry, this rich and creamy soup is absolutely perfect for Christmas Eve. Just add a salad and some crusty dinner rolls!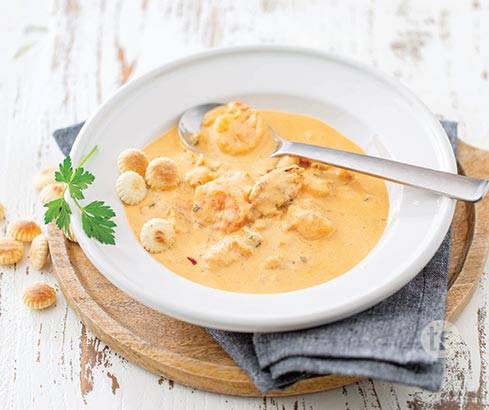 Tip: splurge on good lump crabmeat or lobster for this one if you can. It's so worth it for the holidays!
2. Seasoned Roast Chicken & Veggies. Make perfectly seasoned, juicy chicken – complete with tender roasted potatoes and carrots – in one pan.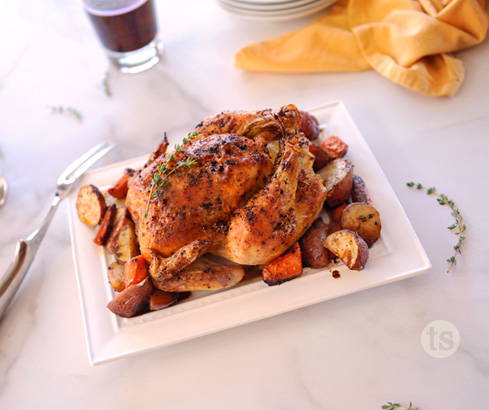 Smaller than a traditional turkey, it's a delectable dinner for a family of 4-6 – and ready in half the time. If you love rosemary, this Herb and Lemon Roasted Chicken recipe is a great option, too.
3. Spiced Berry Bacon Tenderloin. Sweet apples. Smoky-salty bacon. Juicy pork.
So festive and fork-tender, this gorgeous glazed pork tenderloin is perfect for the holidays. And you only need a few ingredients!
4. Fiesta Beef Brisket. Planning to make a brisket for Hanukkah? This zesty twist on a traditional favorite is marinated and then cooked low and slow for 5 hours, resulting in fall-apart beef that's simmered with tomatoes, garlic and smoky spices.
Note: this recipe will likely have leftovers for a smaller family, but they make divine hot beef sandwiches the next day!
5. Steak with Mushroom Cream Sauce. Good gravy, this is delicious. If you're only making dinner for a few people this year, skip the big ham. Try this melt-in-your-mouth beef tenderloin instead, topped with a creamy garlic-butter and mushroom sauce.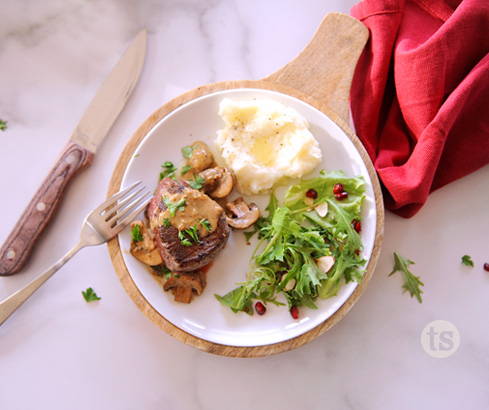 Perfect with a winter salad, rolls and mashed or baked potatoes! Tip: if you prefer a thicker sauce, mix 1 Tbsp. cornstarch with 1 Tbsp. water; whisk into the mushroom sauce and heat until it thickens slightly.
6. Apple Berry Stuffed Chicken. Wrapped in bacon and drizzled with cinnamon-spiced berry sauce, these stuffed chicken breasts make such an easy and elegant holiday dinner.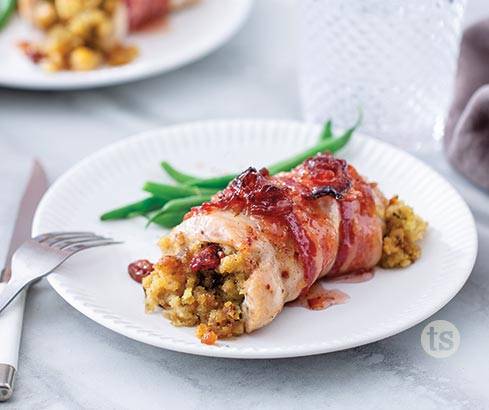 And thanks to store-bought stuffing mix, they are ready with only a few ingredients – and without a ton of the clean-up!
7. Stuffed Pork Tenderloin. Fresh spinach, sun-dried tomatoes and mozzarella cheese take center stage with this beautiful butterflied pork tenderloin. It's ready in only 45 minutes, too.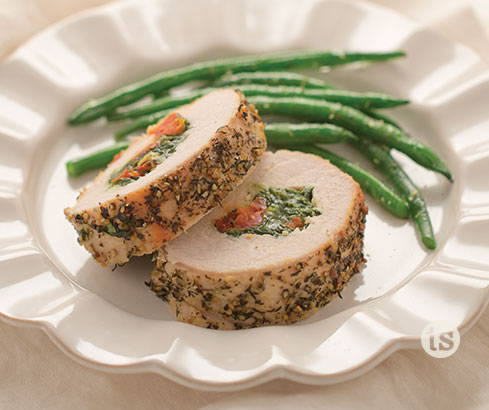 8. Balsamic and Herb Salmon. With light hints of honey, sweet balsamic and tangy Dijon, this restaurant-quality herbed salmon is so succulent and flaky. Great with green beans or asparagus!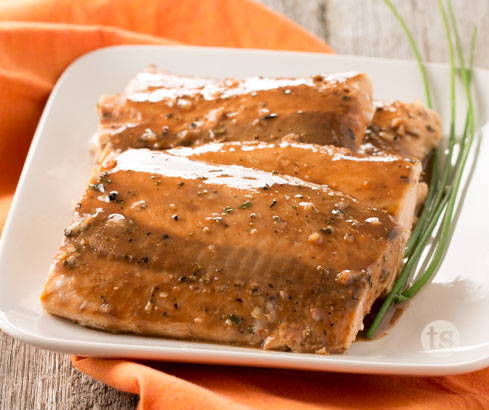 9. Creamy Shrimp Scampi. Quick. Easy. Delicious. Keep it simple with deliciously creamy shrimp scampi, complete with garlic, Parmesan and hot pasta. Add buttery breadsticks, and voila!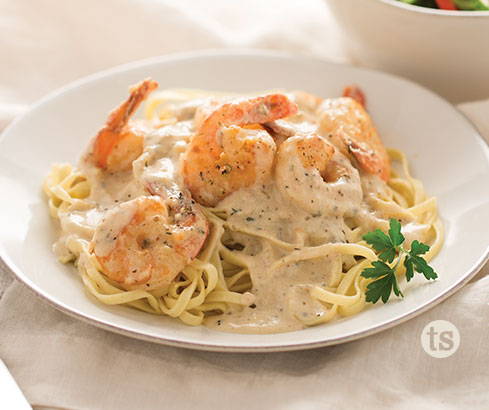 10. Ultimate Roast Pork with Pan Gravy. Can't imagine the holidays without gravy? Whip up this hearty homestyle pork dinner, perfect with mashed potatoes or baked squash.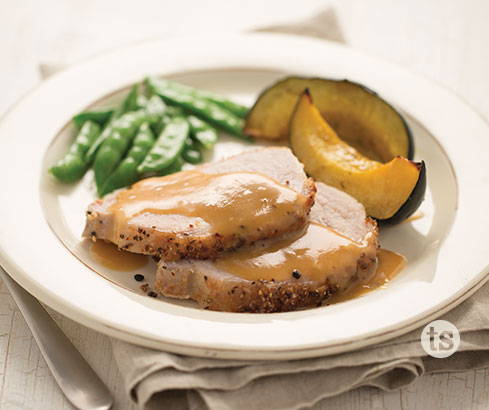 11. Balsamic Beef Short Ribs. These amazingly tender short ribs are slow-simmered with mushrooms, onions, dry red wine, and savory spices. Toss it all together in your slow cooker, and by evening, you'll have a special (and stress free!) family dinner.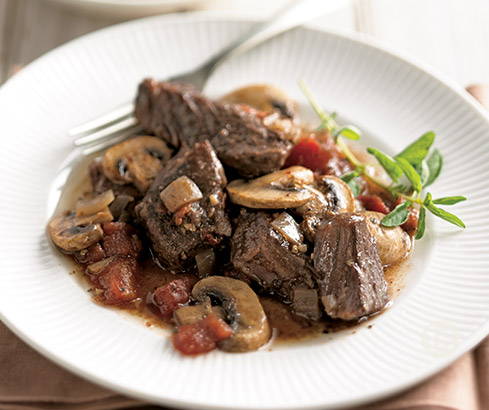 12. Bacon Pepper Meatloaf with Baked Potatoes. And last but not least, take meatloaf up a notch with a smoky-sweet glaze and peppery spices.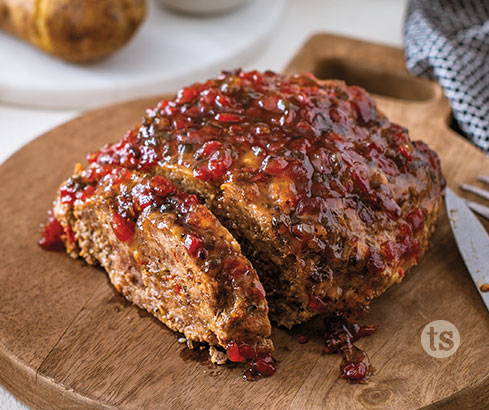 (This delish recipe is designed for your Instant Pot, but if you don't have one, don't worry! Easy instructions are included for using your slow cooker instead.)

Small dinners. Big flavors. Here's to making it a meal to remember!
Happy holidays, friends!
- Jen