Posted by Keri M. on 07.16.2021
I used to host garden tea parties in my backyard, and it was planning for these events that taught me the delights of truly tiny treats. They're cute, "fun-sized" and you can eat several without feeling like you've blown your diet – because there can't be many calories in itty-bitties, right?
The downside is that mini desserts can be fussy to make. Ever tried making quarter-size cream puffs? Teentsy tarts? Working on a small scale can be maddeningly slow and exacting.
After a few tea parties, I realized that bite-sized desserts don't have to be complicated to be impressive. Case in point: Butterscotch Brownie Cups with sweet fillings. They're so simple – no special ingredients or fancy bakeware required. Here's how to make 'em with Tastefully Simple's Butterscotch Brownie Mix.
Prepare the brownie batter as direct on the package. Instead of pouring into an 8x8 pan, divide the batter by tablespoonfuls in a 24-count (or two 12-count) lightly grease muffin pans.
Bake at 350°F for 14-16 minutes, or until a toothpick inserted into comes out clean. Remove from oven to a cooling rack and allow to cool in the pan for 2 minutes.
Here comes the fun part: With the warm brownies still in the pan, use a measuring spoon or similar (I used the end of a pastry rolling pin) to compress the center of each brownie into a well: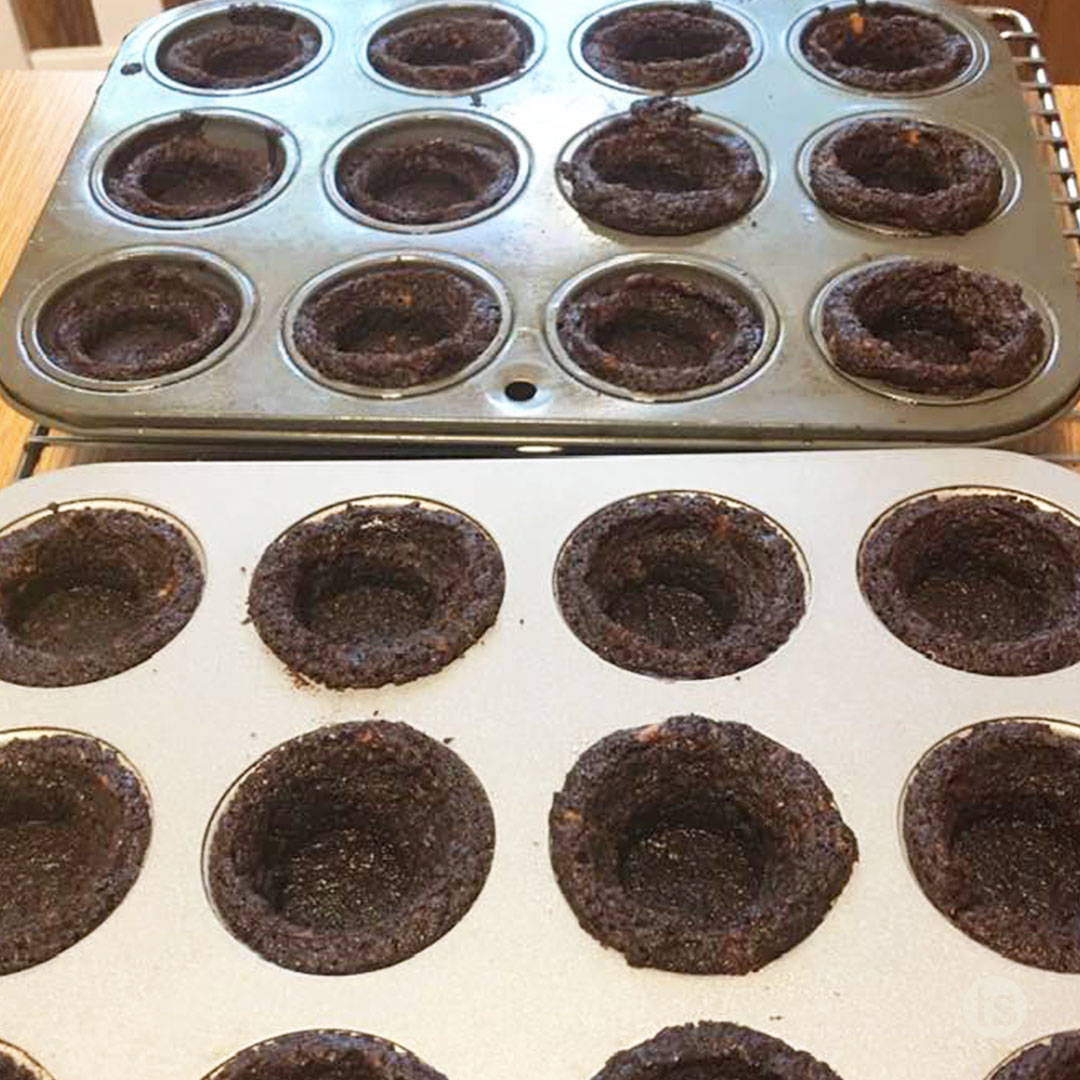 ­­
Allow to cool another few minutes, then carefully remove the brownie cups from the pan and allow to cool completely on a rack.
Once the cups are made, you can fill them with almost anything. I used Creamy Caramel Sauce, because what goes better than fudgy chocolate than rich caramel? (Tip: Use a squeeze bottle to fill the cups quickly; thick sauces like Creamy Caramel Sauce can be gently warmed a few seconds in the microwave to make them more fluid.)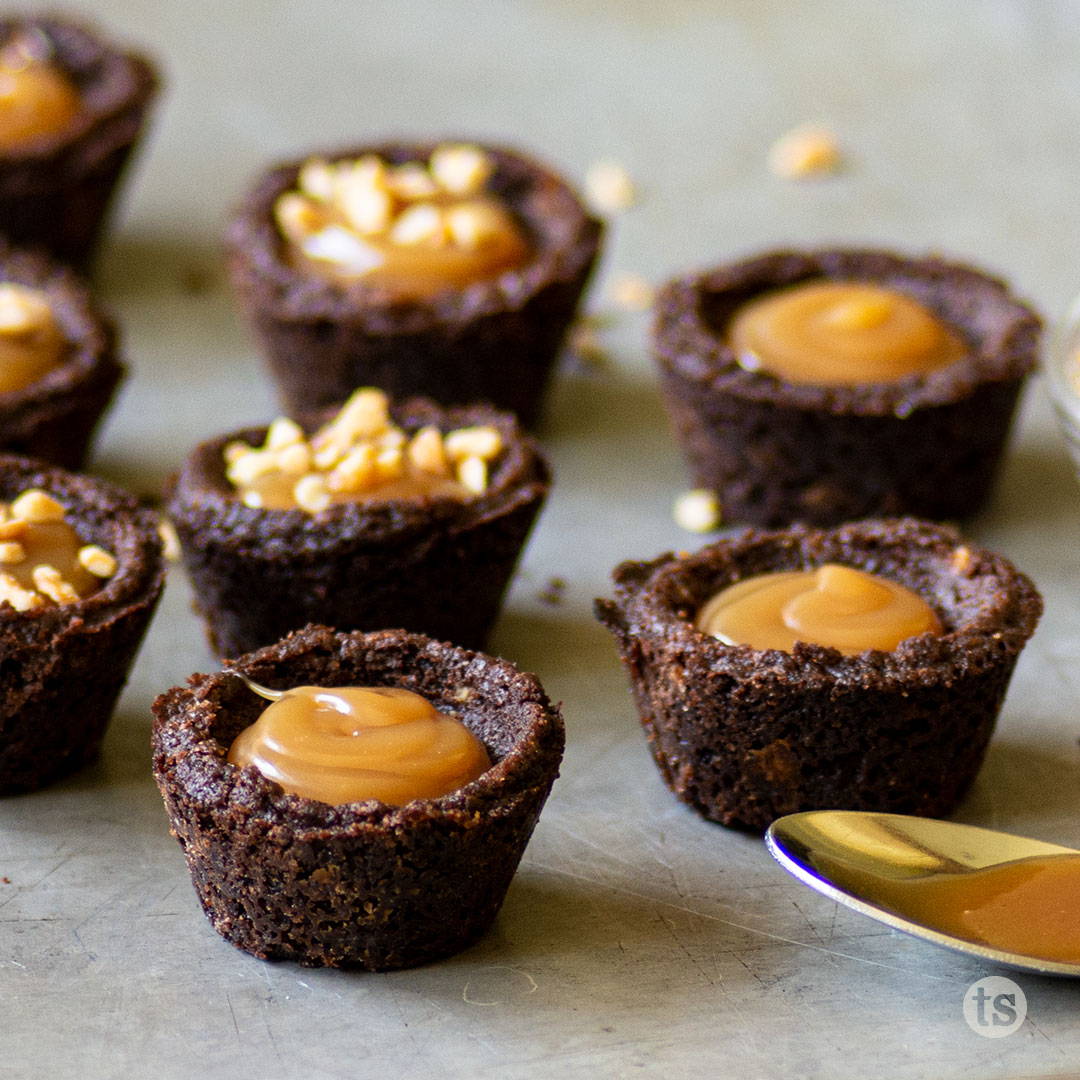 There are lots of other options for filling: try chocolate sauce, raspberry mousse, peanut butter, whipped cream or even strawberry jam.
Give your little treats a fabulous finish topping them with colorful sprinkles, crushed nuts, a drizzle of chocolate sauce, butterbrickle bits or even mini marshmallows. Use your imagination! Then serve on a pretty tray and wait for the wows.
kgm