We all know it's about more than the game. It's about the EATS! Score big on Game Day with snacks and beverages that the "home team" will cheer!
We've got GAME! Join us on Facebook at 6:00 pm CT on January 20 for the season's biggest game day huddle. Get winning recipes and fun tips to score points with the home team at your football parties. Contact your consultant to book an online party to have fun and score free products!

Tip: Serve mudslides in small mason jars. Use white washi or duct tape to create football stitching. Garnish with chocolate drizzle, pecans and serve with a black & white striped straw. It's sure to be a touchdown!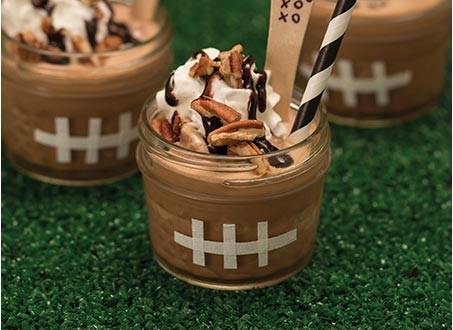 Ideas to feed the home or visiting team
Check out these retired blog posts for more inspiration.