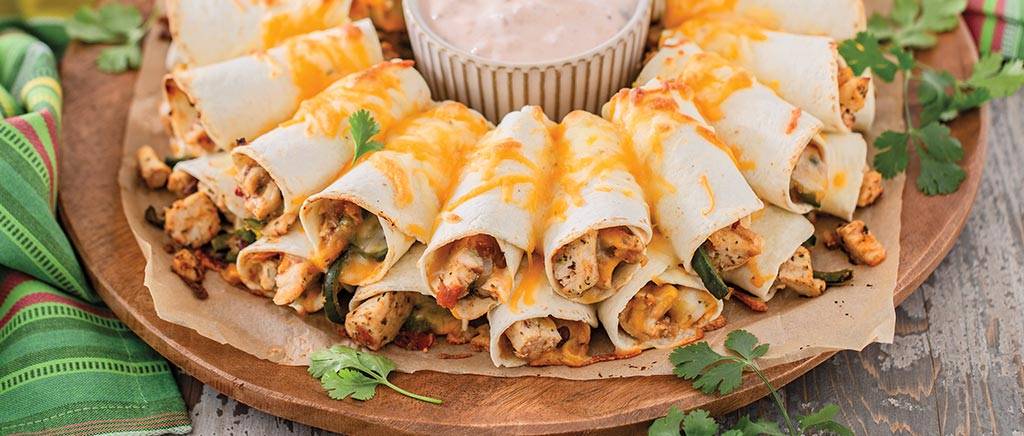 Posted by Rebecca R. on 04.05.2021
Tastefully Simple's entertaining kits are perfect for dinner! What, what? Aren't those for entertaining? I don't know if you've ever tried appetizers for dinner, my friends, but my family LOVES it! I like to turn apps into a main dish – check it out.
Let's talk about some great recipes in the Around the World Kit. First up: Bloomin' Quesadillas.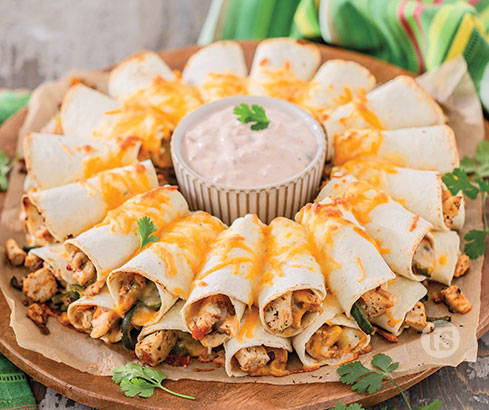 I decided I'd like to try this recipe using ground beef instead of chicken and it worked so great! I will say, give yourself some time to roll up all these little quesadillas. If you're short on time (I'm raising my hand), just leave the tortillas whole instead of cutting them. Put double the amount of filling and roll it up to make it into an enchilada! Easy-peasy and super quick. I made my recipe half small roll-ups and half whole roll-ups. The kids loved the little half-size quesadilla's as did I! I did leave the Corn, Black Bean Salsa and sour cream separate for the kiddos, but mixed up a batch for my hubby and me, and it was so dang good. I served the quesadillas with lettuce, diced tomatoes and a fruit on the side for a nice meal.
I may or may not have made this easy dip since then to just dip chips in … what can I say? I'm a dip gal.
Next up: Bayou Bourbon Chicken Wings.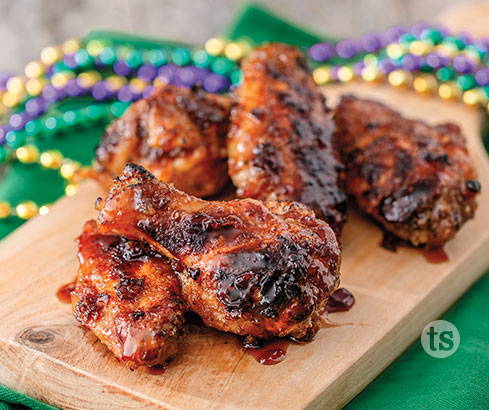 Easily swap the wings to chicken tenders. I made sure to check the chicken after the first 15 minutes to gauge how much longer they needed to be done. Nobody likes dry chicken! Serve these chicken tenders with a side and call it a win for supper!
Lastly, dessert.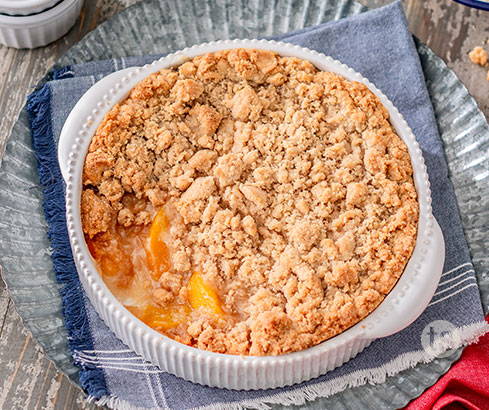 A good dinner is always finished off with a little sweet! I had a can of cherry pie filling on hand, just hanging out in my cupboard waiting for the day I grab the box of Nana's Apple Cake Mix® to create the most delicious cobbler. An easy swap out for Nana's Peach Cobbler is to just substitute pie filling flavor that tickles your fancy.
This is what I love about Tastefully Simple recipes: I can take a recipe and change up the proteins, fruit or other ingredients to what my family likes and it's a win! It's all about that customization, people!
Dinner's ready!
Rebecca