Let's Talk Turkey: 10 Leftovers You'll Love
Posted by Jen T. on 11.27.2020
Turkey sandwiches. Turkey tetrazzini. Turkey a la king.
There are a lot of traditional ways to give that leftover turkey a second (or even third) take. But what if you're feeling a little more adventurous? Or what if you need to get creative since you're having a smaller gathering than usual this year – which means even more leftovers?
Don't worry! We've got you covered with this collection of unexpected ways to bring out the best of that bird. In face, here are a few of our favorite recipes to make the most of those leftovers – and get your family to gobble 'em up!
10 Tasty Tips for Leftover Turkey
1. Easy Tex-Mex Enchiladas. Loaded with black beans, chunks of turkey and subtle Southwestern spices, these easy enchiladas make a family-friendly dinner that's deliciously different from those traditional turkey leftovers.
2. Turkey Cranberry Flatbread Pizza. Sweet-tart cranberries. Smoky-salty bacon. Crunchy pecans.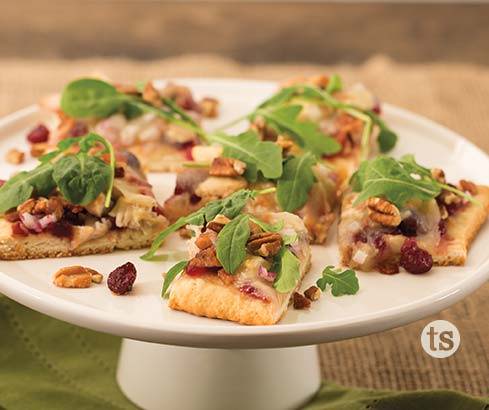 Topped with crisp mixed greens, this delicious flatbread brings together all of your favorite Thanksgiving flavors – but with a fresh and fun twist!
3. Butter Leftover Turkey Curry. Love butter chicken or tikka masala? If you're a fan of Indian dishes, try this quick and easy twist, slow simmering with warm spices, fresh ginger, crushed tomatoes and chopped leftover turkey.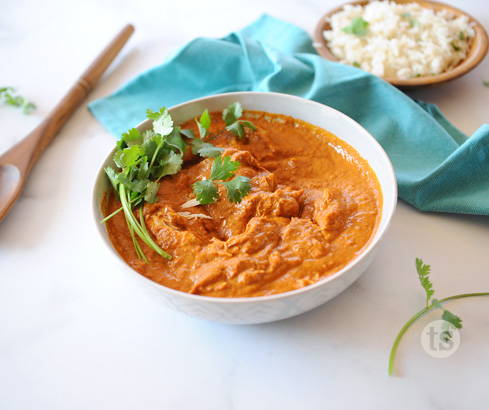 Serve with basmati rice and plenty of pillowy, chewy naan for soaking up all of that creamy spiced goodness.
4. Leftover Turkey Carnitas. Inspired by pork carnitas, this quick shortcut version transforms leftover turkey into juicy, crispy shreds, seared in a cast iron skillet.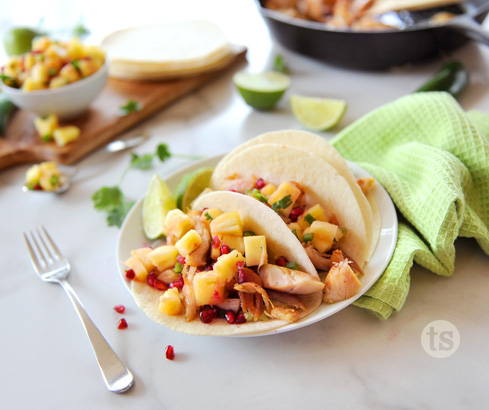 Top with guacamole and pineapple-pomegranate salsa for a fresh take on leftover turkey (and on taco night)!
Tip: if your turkey meat turned out overly dry for Thanksgiving dinner, you can simmer the leftovers (including bones) in water for 45 minutes with a quartered orange and bay leaf. The result = juicier leftover turkey for enchiladas, tacos or other Mexican dishes.
5. Winter White Turkey Chili. Perfect for fall and winter, this creamy one-pot chili is one of our family favorites – brimming with tender turkey, white beans, mild chilies and a little kick of heat.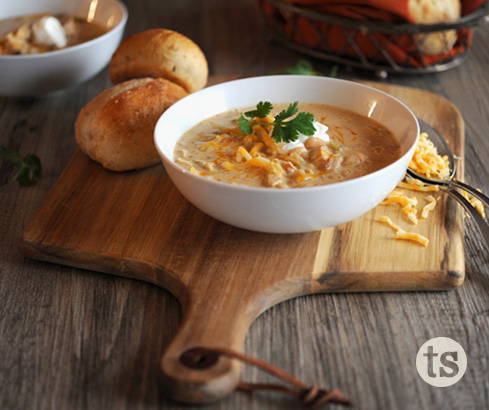 Garnish your bowls with a little shredded Cheddar cheese and fresh cilantro. (By the way, rotisserie chicken works great if you'd like to add this one to your regular weeknight rotation, too.)
6. Turkey Wild Rice Pot Pie. For a different twist on chicken pot pie, try this hearty and comforting dish loaded with homestyle veggies, wild rice and a buttery beer bread topping.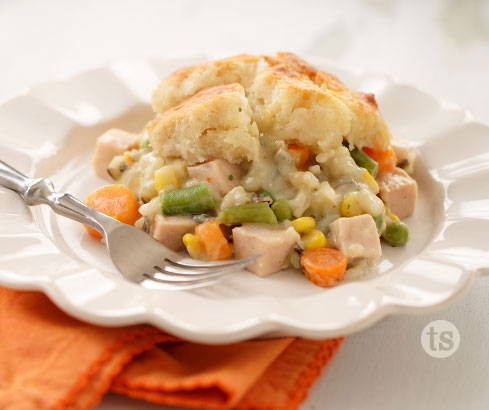 7. Rustic Herb Chicken Broccoli Pasta. Great for the kids! Swap out rotisserie chicken with leftover shredded turkey in this one-dish creamy casserole, bubbling with Alfredo sauce, broccoli and pasta – all topped with crispy-cheesy herbed breadcrumbs.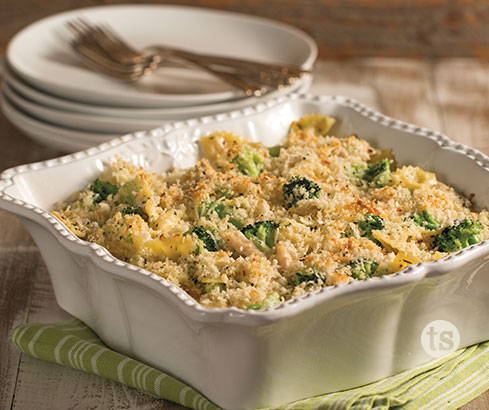 8. Asian Peanut Chicken Noodle Bowl. Make delicious noodle bowls to transform your leftover chopped turkey, complete with stir-fry veggies, linguine and a rich peanutty sauce.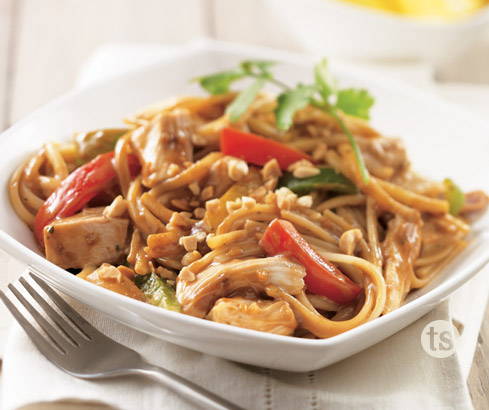 Tip: If you don't like spicy dishes, use 1 teaspoon Fiesta Party Seasoning instead of 1 tablespoon as noted in the recipe. Then add more if you'd like any additional kick!
9. Fiesta Chicken Layered Enchiladas. Make this easy enchilada bake, layered with turkey, corn tortillas, Cheddar cheese and Mexican-style corn. See why it's rated as a five-star recipe!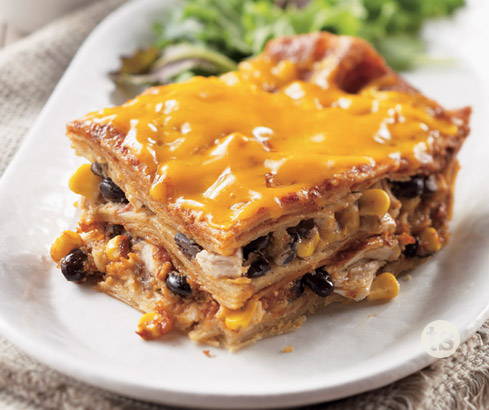 10. Turkey Cherry Pasta Salad. And last but not least, toss chunks of leftover turkey into this cheerful salad, bursting with fresh spinach, red onion, dried cherries and walnuts.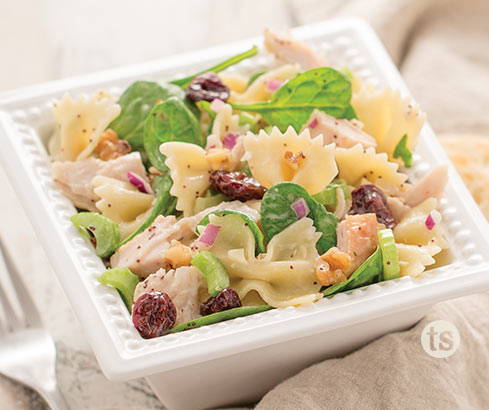 Remember, you can substitute chopped leftover turkey in all kinds of other chicken recipes on Tastefully Simple's website, too.
What are some of your favorite ways to transform your leftovers? Send us a note, or share your ideas with us on Facebook. We'd love to talk turkey!
Happy Thanksgiving, friends!
- Jen