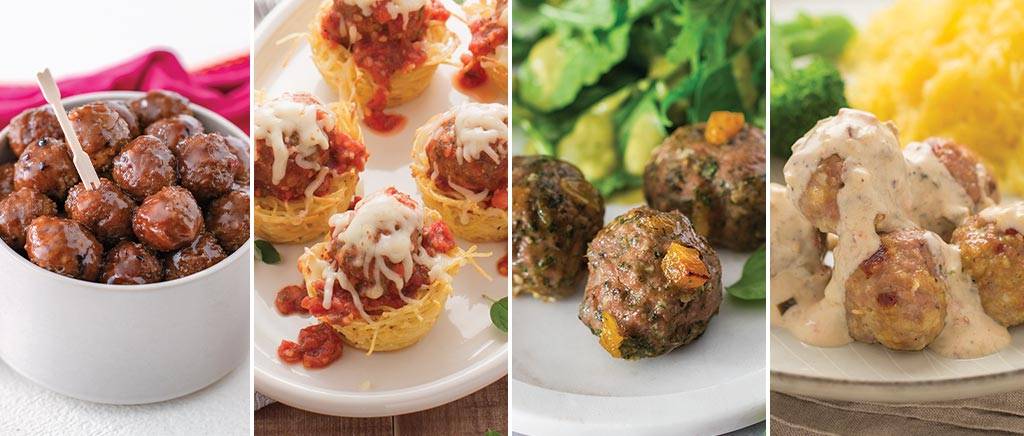 Posted by Laura L. on 03.08.2021
When someone says meatballs, what recipes come to mind? Spaghetti and meatballs? BBQ or Swedish meatballs? These are some of the favorites at my house, because they're both tasty and also super simple to make and always a hit with the whole family.
I was recently looking for some new ways to mix up our meatball dinners and found over 30 different meatball recipes on tastefullysimple.com. Here are five of my favorites.
Sweet & Sour Meatballs
Wow, this recipe was definitely a winner. The Sweet & Sour Pineapple Sauce was slightly tangy and bursting with flavor. I served this dish over rice for our meal. The skewer version you see pictured here would make fun finger food if you have a little more time to place the cooked ingredients on toothpicks or kabob sticks. It would also make a wonderful and unique party appetizer.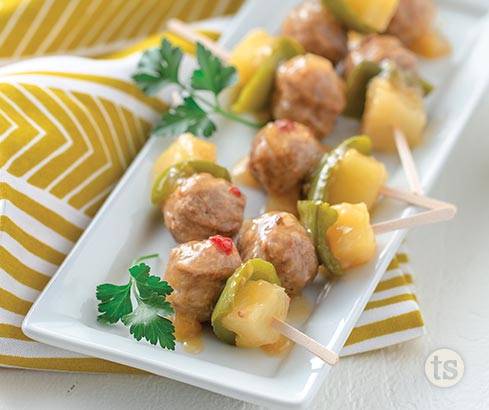 Raspberry Chipotle Meatballs
This recipe could not be any easier, requiring only two ingredients: frozen meatballs and Raspberry Peach Chipotle Sauce. My family loved the hint of peach and raspberry flavor. And even better, it's made in the slow cooker. The sauce was sweet and smoky and a fun twist to a classic BBQ sauce.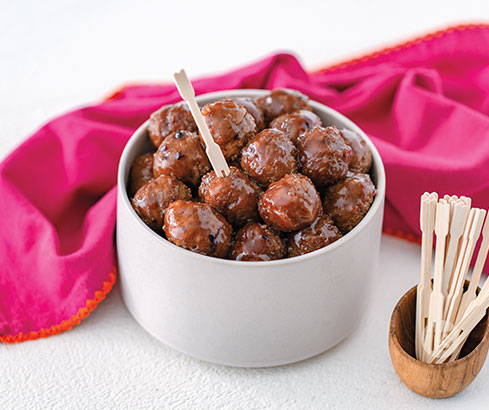 Spinach & Apricot Breakfast Meatballs
Yes, I know the recipe says breakfast meatballs. Don't be scared … they are so good! And you don't have to eat them for breakfast. The sweetness of the dried apricots was the perfect balance to the savory, flavorful seasonings. I served these meatballs with a simple spinach salad and fresh fruit for a light and very satisfying dinner.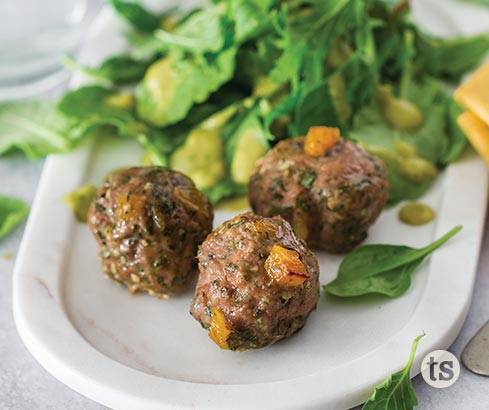 Bacon Pepper Jam Meatballs
This is another really delicious take on a meatball dinner. I made this recipe with ground turkey for a slightly healthier spin and my family didn't know it wasn't beef. We really enjoyed the light cream sauce that topped the meatballs. I served this with buttered fettucine. Yum!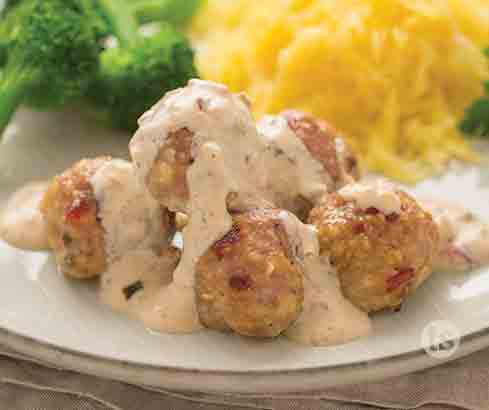 Meatballs in Spaghetti Nests
This recipe was a big hit with my son. Spaghetti is one of his favorite meals, and the twist on this classic spaghetti and meatballs recipe was really fun. The nests were not quite sturdy enough to eat with your hands. We tried and one meatball ended up on the floor.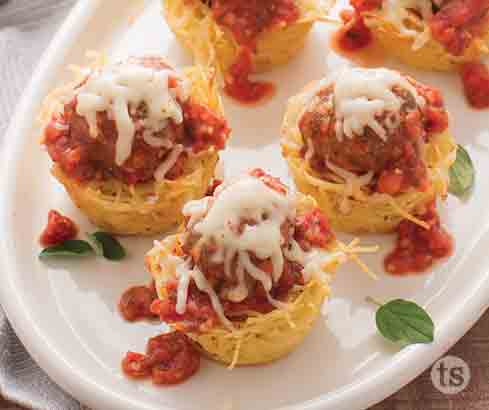 Which one will you try first?
Enjoy!
Laura