Spiced Apple Berry Sauce 4 Ways
Posted by Jane N. on 11.02.2020
Friends, I'm just gonna say it … you simply HAVE to try our Spiced Apple Berry Sauce. It's sweet and tangy and you can use it in soooooo many ways.
Today, I'll show you four ways to use it in the video, below. Two are sweet and two are savory and all of them are incredibly tasty.
Watch the video, then click on the recipes for details.
Spiced Berry Bacon Tenderloin »
Rachel Sandwich with Spiced Apple »
Ice Cream with Apple Berry Sauce »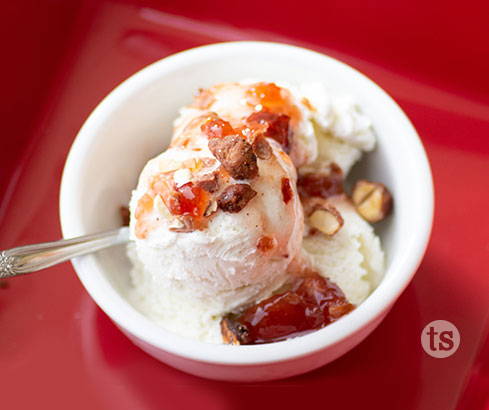 Enjoy!
j*a*N*e
PS: Since Thanksgiving is just around the corner, check out this recipe for Spiced Apple Cranberries!