Tastefully Simple consultants are empowered to shine in the spotlight. Recognizing and celebrating achievements is at the heart of the Tastefully Simple way.
I joined Tastefully Simple over 20 years ago and learned how to cook! Our products have taught me how to make healthy, balanced meals for my family. Our eating habits have changed a lot over the years. Whether it's keto, gluten-free or a vegetarian diet, Tastefully Simple has something for everything. I use the recipe search every week which makes it even easier to cook delicious meals.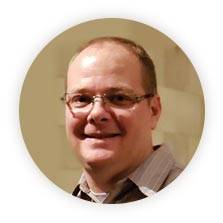 This past year, our family was driven to find alternative income. We were invited to a virtual Tastefully Simple party and loved the products so much we decided to host our own party. It was such a success that we dove right in to the business opportunity. We have been blessed beyond comprehension. Not only has this busines sprovided for our family of eight during uncertain times, but we've thrived with income, laughs and new friendships!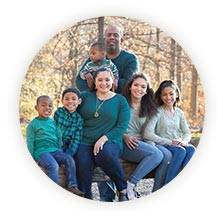 Monse Maragano-Yarbrough(OH)
I'm a long-time client who joined Tastefully Simple as a way to support my family while working from home. The support and encouragement from everyone in the company makes it easier to reach my goals. Now business is a family effort, as my husband and kids try new recipes and products, give me input and learn how to cook quality meals for themselves. If you are looking for a business opportunity with a flexible working schedule while enjoying great food, you can do this too!
Do you ever dream of getting away from the hustle and bustle of life? With Tastefully Simple, you can be rewarded with trips of a lifetime, just for working your business. Consultants across the country are currently working on earning a trip to Hotel Xcaret in sunny Playa del Carmen, Mexico! Won't you come along?

Top achievers are given the opportunity to shine in the spotlight with onstage recognition at Party Palooza, Tastefully Simple's annual conference.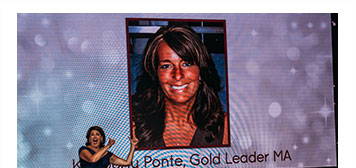 Kimberly Ponte (MA)
Top Sales Achiever 2020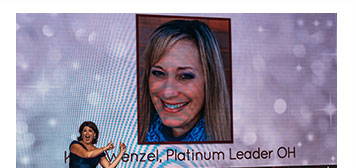 Kelly Wenzel (OH)
Top Sponsor 2020
Spirit of Tastefully Simple Award Recipient 2020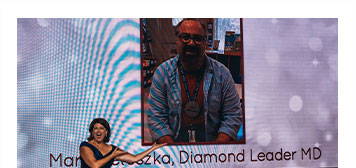 Mark Pietuszka (MD)
Top Leader Development 2020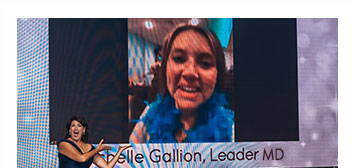 Michelle Gallion (MD)
Abundancy Award Recipient 2020
the Tastefully Simple life

"Our purpose at Tastefully Simple is to inspire others to shine - in all areas of life. We provide the opportunity to improve your quality of life, not only through increased income but through improved self-confidence."
- Jill Blashack Strahan, Tastefully Simple Founder & CEO