tired of deciding what's for dinner?
You've got a lot on your plate: work, family, social obligations ... wouldn't it be nice if "what's for dinner?" was one less thing to think about tonight? Meal prep is a smart strategy to maximize your efficiency and minimize your stress, and we have tips, tricks and tools to make you a meal prep master!
try these featured recipes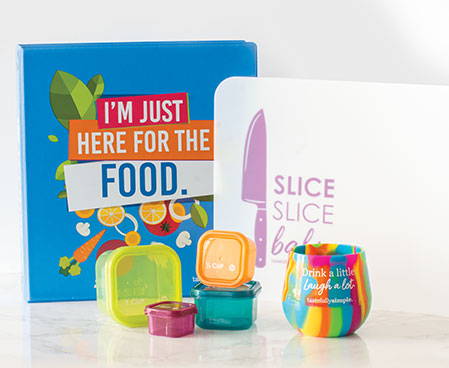 Item: 743094
$45.96
Includes a flexible cutting mat, a recipe keeper to hold meal kit recipe booklets, TS Measure & Store Containers plus your favorite recipes and a silicone wine tumbler to enjoy your favorite beverage as you prep meals. Seasonal item

gather your friends. prep meals together.
Contact your consultant to reserve a date.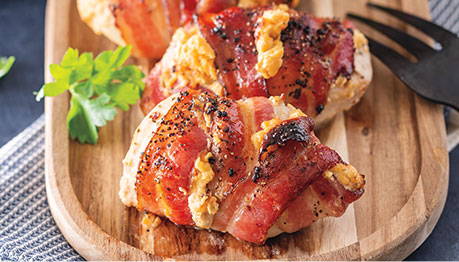 Mix up meal time with familiar ingredients used in fresh, new ways. Most recipes require six ingredients or less and each serves 6. Recipes include make ahead & freeze directions.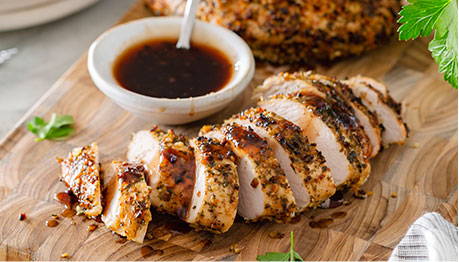 You won't miss the red meat with these flavorful recipes that are lower in fat and sodium, and all under 450 calories per serving. Kit includes 10 main dish and 5 side dish recipes each serving 6. Prep meals and air fry now or freeze for later.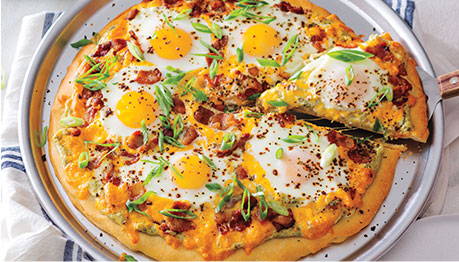 Not just for mornings. Pair with fruit or a simple salad for a delicious meal any time of day. Each recipe serves 6.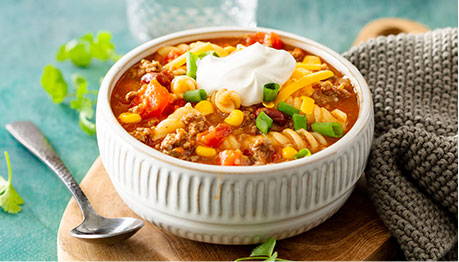 Warm hearts and bellies with 5 cozy and comforting soup recipes. Each recipe serves 6. Each recipe is under 400 calories per serving.