Hey, Pumpkin: Carving, Crafting & Cooking Tips
Posted by Jen T. on 09.5.2020

Oh my gourd!

Not sure how to make the most of those fresh pumpkins this fall? Don't worry! We've got you covered.

From carving to crafts to cooking, here are a few of our favorite tips and tricks.

7 Smart & Simple Secrets

1. Pick the Perfect Pumpkins. For cooking and baking, remember that smaller varieties will be sweeter and more flavorful.

For carving, choose bigger beauties with study stems, no soft spots, and relatively flat bottoms. Pumpkins with smooth surfaces, rather than deep ridges, will also be easier to carve. (If you can buy from a local farmer or pumpkin patch, they'll typically last longer, too!)

2. Use the Right Tools for the Job. Pumpkin carving kits work great, but if you don't have one handy, a spoon with a serrated edge is typically the quickest way to hollow out a pumpkin. Ice cream scoops also work nicely to clean out the pulp and seeds.

3. Bake Pumpkin Bowls. Small pumpkins, such as sugar and Jack Be Little, make beautiful bowls for soups, stews and chili. Simply slice off the tops, scoop out the pulp, and sprinkle with salt. Roast the hollow shells at 400°F for 20-25 minutes.

4. Use Mini Pumpkins for Dips. You can also scoop out fresh mini pumpkins for serving queso, guacamole, salsa or other dips. So fun and festive, they do double-duty for dipping and décor on your Halloween or fall table.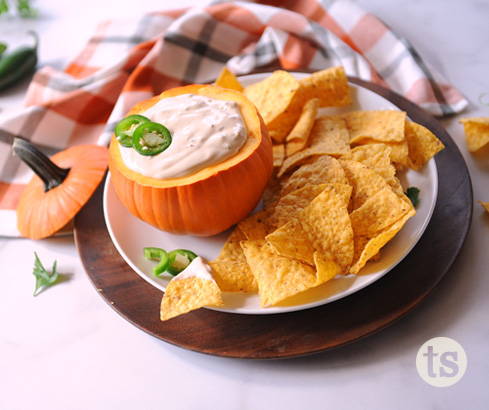 Tip: Scoop out a pie pumpkin, and fill it with warm Monterey Jack Queso. It fits a full jar perfectly!

5. Go White as a Ghost. Looking for something a little different than traditional orange pumpkins? Heirloom pumpkins are so unique and elegant. While the small white varieties tend to be too dry for cooking, they make beautiful decorations and dip bowls.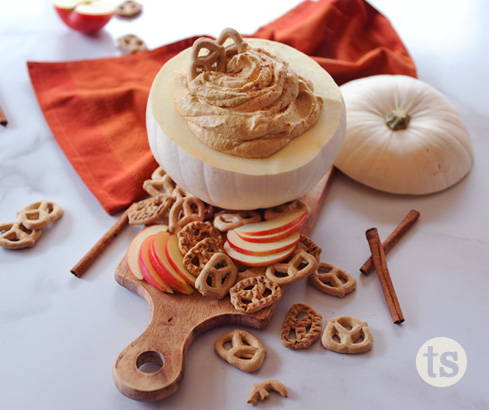 At our house this weekend, we hollowed out a white pumpkin and filled it with this luscious Chai Pumpkin Dip (using Oh My! Chai Drink Mix). My kids loved it, too!

6. Make a Boo-tful Beverage Cooler. Having a little party at home? Hollow out a large pumpkin, and fill it with ice. It makes a cute chiller for a couple bottles of wine, sodas and whatever else you have brewing!

7. Preserve Your Pumpkins. As a general rule of thumb, Jack o' Lanterns typically only hold up for about five days after carving before they start to wilt and show signs of decay.

Keep them in a cool place to help preserve them longer. You can smear a little petroleum jelly over the carved edges and inside to seal in moisture, too.


Have some of your own tips and techniques for fresh pumpkins? Share your ideas with us on Facebook. We'd love to hear about your favorite tricks (and treats)!

Happy fall, friends!
- Jen