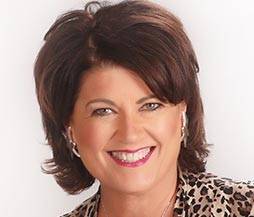 Jill founded Tastefully Simple in 1995 with $36,000. She bootstrapped the business "on a dream and a shoestring" with her own savings, a $20,000 Small Business Administration loan and an investment from silent founding partner Joani Nielson. The company grew from $100,000 to $113,000,000 within the first eight years.
Over the past 25 years, her vision, strategic thinking, ideation, and communication skills have led Tastefully Simple's brand to become nationally known and loved. She plays an active role in the day-to-day operations of the company, with significant skills in marketing, sales and training. She brings passion and energy to the Tastefully Simple team, inspiring a culture of trust.
Jill grew up on her family's dairy farm in rural Minnesota, where she was inspired by her father's entrepreneurial spirit and her mother's standards of excellence. She previously owned a gift basket business, worked in the sales department at First American Bank, managed a tanning studio and, at the age of 23, owned a restaurant named Jill's Grill.
In addition to building Tastefully Simple into a multi-million business, Jill has been honored as a top entrepreneur, mentor and business person. Her book, Simply Shine: Stories That Stirred the Fire, was published in 2007. Since 2008, she has shared her inspirational message across the nation as a professional speaker. Visit jillblashackstrahan.com.