TS to You Autoship
Never run out of the standard products you love with TS to You.
Schedule repeat deliveries of your favorite and most-used products.

Shop for Products
As you shop, you'll have the option to purchase products one time or as a recurring TS to You order.

Schedule Your Deliveries
Choose delivery every 1, 2 or 3 months. You can add products, change, pause or cancel anytime.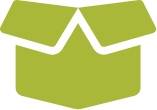 Relax & Enjoy
Receive a reminder before your next order bills and ships.
Use the time saved to plan what TS recipe you'll make next.
Convenience
No need to set a reminder or make a list to order your favorites.
Never Run Out
Always have what you need, right when you need it.
Half-price shipping on orders over $75
Save on shipping on the products you love when your subscription order totals $75 or more before tax or shipping
Add one-time only items
Need something just once? No problem. Add a one-time only item to a future delivery and save on shipping.
Flexibility
If you're running low, get your next delivery sooner. Skip your next delivery or change your delivery date if you have enough on hand.
Customize
Add or remove items to customize your delivery. Create multiple subscriptions for different types of products you want on different schedules.
Easy to Manage
Skip, pause or cancel anytime, anywhere. No additional fees or commitments.