Grocery prices are rising. We're all looking for ways to stretch our meal budget without sacrificing flavor or variety.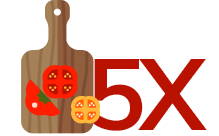 It is five times more expensive to order delivery from a restaurant than to cook at home.
$20.37
Average cost per person eating out.*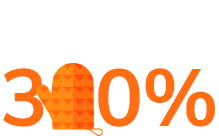 Restaurants charge roughly 300% more for any given meal than it would cost to cook the same dish at home.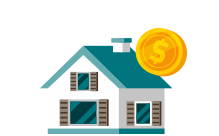 $4.31
Average price per serving of home cooked meals.*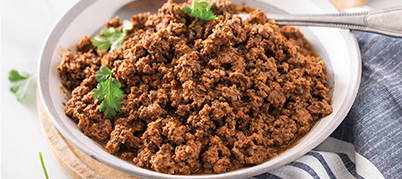 1. Shop grocery sales
Shop the sales and stock up on cuts of meat on sale. Freeze as is or prepare batches of Makin' Magic Chicken or Mom's Favorite Taco meat and then freeze.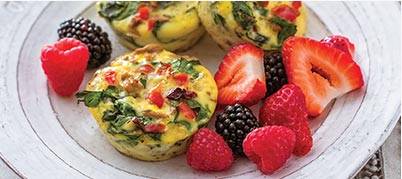 3. Eggs anytime
Everybody loves eggs, and why not! They're protein-packed, nutrient-dense, budget-friendly and so versatile! Fried, boiled or baked, they make an egg-cellent choice for a low-cost meal.
Try these budget-friendly recipes.
All under $4 per serving including the cost of groceries.
How about some free Tastefully Simple products?

Host a party, earn free products with your host rewards and learn even more ways to stretch your meal budget.
* https://journeyfoods.io/cooking-at-home-vs-eating-out-whats-better/
• https://www.forbes.com/sites/priceonomics/2018/07/10/heres-how-much-money-do-you-save-by-cooking-at-home/
• https://www.moneyunder30.com/the-true-cost-of-eating-in-restaurants-and-how-to-save
• https://www.gobankingrates.com/saving-money/food/consumer-price-index-how-much-pay-eat-out-inflation-april-2022/