Essential for campfire cooking, space-saving mini spice sampler includes mini sized shakers of Seasoned Salt, Seasoned Pepper, Ultimate Steak™ Seasoning and Garlic Garlic™ Seasoning packaged in a camper-inspired gift box. Get one for yourself and extras for the happy campers in your life!

77 million households in the U.S. contain someone who camps.

64% of campers go out three or more times a year

Over the last couple of years, 40 million people took RV trips.

10 was the average age for a first camping trip.

81% of campers say their main goal is to spend time with their family and friends.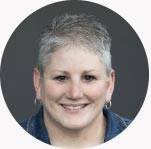 Dianne M.
Camping Tip:
"Plan out what you want to make for meals for the trip and pack accordingly. As former tent campers, space is an issue. You don't have room to take everything and the kitchen sink. Now that we have a camper, I still only pack the stuff I need for our outing."
Favorite Recipe:
Gooey Caramel Cinnamon Rolls »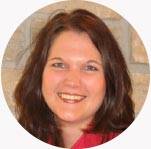 Jackie P.
Camping Tip:
"Get a Blackstone® griddle! We rarely use a regular grill anymore. I can make stir-fry, proteins, veggies, etc. or I can do a large breakfast with meat, hash browns, eggs, pancakes or French toast all at the same time. It cleans up easy and is very easy to use."
Favorite Recipe:
The "Manly" Bacon Burger »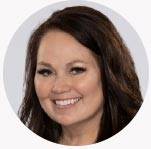 Stephanie H.
Camping Tip:
"I love cooking with the Dutch oven when camping. It is great for one-pot meals or dessert any time of the day. My tip is to prep what you can ahead of time so you spend less time cooking while you're camping and have more time to enjoy!"
Favorite Recipe:
Potato Packets »