NOW'S THE TIME TO BE A
Tastefully Simple Consultant
Get started for only $19.99 with the Starter Business Blast Off Kit® in September. ($49 regular price)
There's never been a better time!
LIMITED TIME OFFER - VALID THROUGH SEPTEMBER 30, 11:59 PM CT ONLY ON TASTEFULLYSIMPLE.COM. PREVIOUS PURCHASES EXCLUDED. TASTEFULLY SIMPLE RESERVES THE RIGHT TO MODIFY OR REPLACE ANY PART OF THESE TERMS AND CONDITIONS WITHOUT NOTICE.

OUR PASSION
helping you create a life you love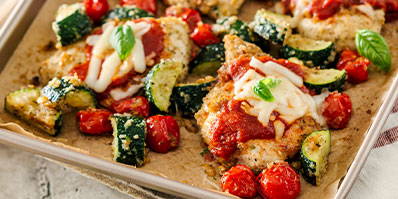 Try fresh takes on familiar recipes that can be in around 30 minutes on your schedule.
From family meals to party food, we've got you.

for the things you want or need, like bills, children's activites and fun money.
For more information on typical earnings, go to tsincome.com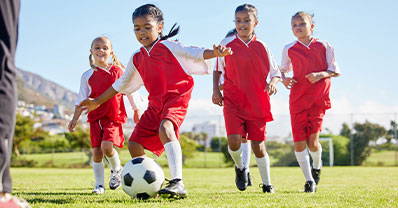 through rewards, friendships, personal growth and recognition
OUR BUSINESS BLAST OFF KITS®
choose the kit that's your best fit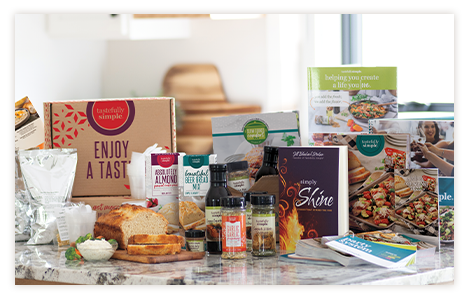 Business Blast Off Kit®
$99*

The Business Blast Off Kit® is perfect for someone looking to offer a variety of party options including in-person tastings, online parties, catalog parties, expo events and more.
(Retail value over $180.)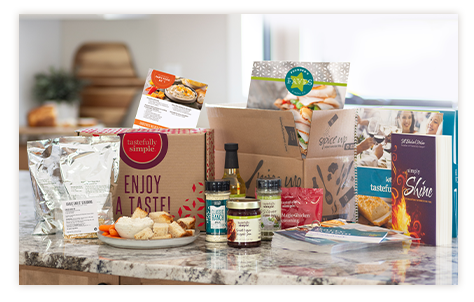 Starter Business Blast Off Kit®
$19.99*

The Starter Business Blast Off Kit® is a great option for someone looking to run primarily an online virtual business. The tools can be used to party online and start with one tasting party.
(Retail value over $100.)
*Shipping and applicable taxes apply. For more information on typical earnings, go to tsincome.com
PLUS
Earn more products through the Fast Start program!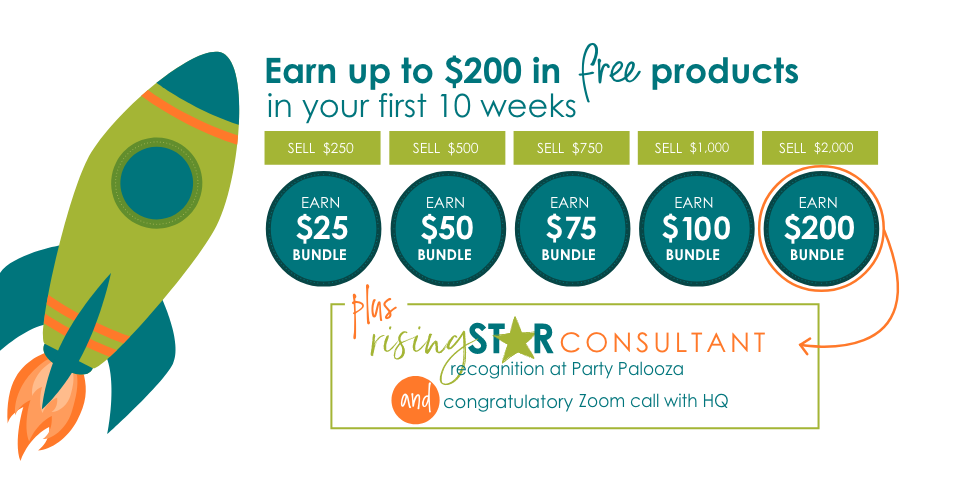 OUR DIFFERENCE
you'll thrive with us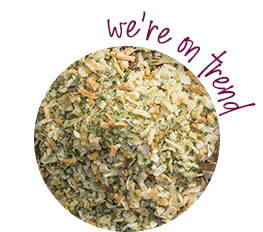 we offer consumable products with broad-based appeal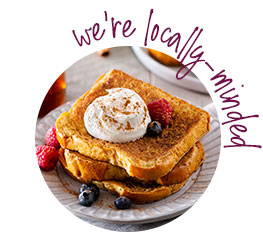 100% of our foods are proudly made in USA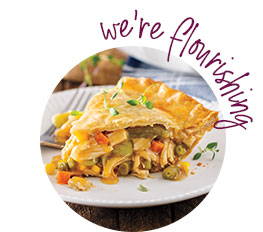 you'll earn volume-based commission up to 40%

FROM JILL
Hear from Founder & CEO Jill Blashack Strahan on why Tastefully Simple is an opportunity worth taking! She shares the Tastefully Simple story - from its start on a shoestring and a dream to the multi-million-dollar company of today.

BECOMING A CONSULTANT
It's a question we all ask ourselves: "What should we eat?" Learn how you can experience the piece of mind knowing dinner is decided - and how you can earn a little (or a lot!) by sharing these delicious ideas with others!
OUR SUPPORT
be in business for yourself, but never by yourself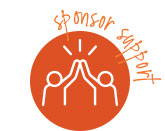 You can expect support and guidance from the person who introduced you to this opportunity.
Get a strong start through great training resources and personal coaching designed to help you succeed.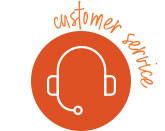 Easy superior, personal customer service to support you by phone, email or chat.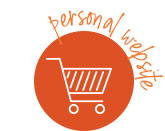 Get your own Tastefully Simple website, so your clients can order 24/7. It's free for the first two months!
OUR COMPENSATION
more sales equals more cash for you
Like any business, income is dependent on your efforts, expenses and productivity. For more information, ask your consultant or contact our Customer Service Team. Tastefully Simple honors the Direct Selling Associations' 90% buy-back policy.
For more information on typical earnings, go to tsincome.com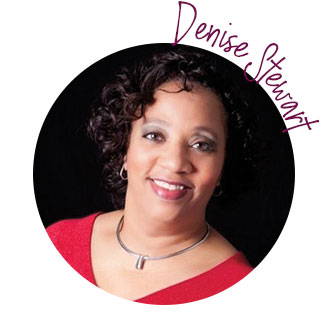 Tastefully Simple has opened so many doors for me! I have traveled to places I only dreamt about and have made so many lifelong friends across the country. The income I earned helped me retire early from my factory job, and I am forever grateful. There's not just one thing I like best about being a consultant ... I love it ALL! I encourage anyone thinking about joining to give it a try.
-Denise Stewart (KY)
Silver Leader
I wanted to find a company that worked with my on-the-go, busy world - and this was the perfect fit! I love sharing the products and recipes, and the cash I earn has taken away the stress of filling our gas tank and splurging on pizza for movie nights or family vacations. The Fast Start goals set me up for success!
-Sandy Dreier (WI)
Consultant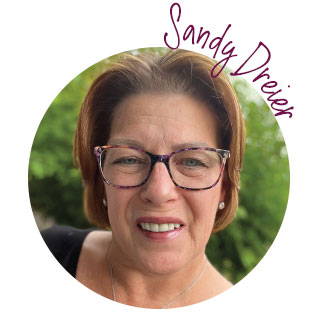 * For more information on typical earnings, go to tsincome.com
Q: What does a Tastefully Simple business involve?
A: Tastefully Simple is a direct sales company, meaning we distribute products through a network of independent sellers we call consultants. While a Tastefully Simple consultant's income is based on selling delicious, easy-to-prepare food products, the power of the income opportunity comes from building relationships. A Tastefully Simple consultant builds relationships by offering everyone they meet three services:
The opportunity to purchase relevant, versatile products with broad-based appeal.
The opportunity to host in-person tasting or online events, where the host earns free and discounted products.
The opportunity to start their own Tastefully Simple business.
Q: How will I do this? How do I market my business and generate sales?
A: You make money by sharing our delicious, easy-to-prepare foods with your friends, family and social networks. You can do this in person, at tasting parties, online through Facebook or Zoom parties or by selling through your personal Tastefully Simple website. You have the flexibility to design your own schedule and work when it's most convenient for you, whether it's full-time, part-time or for fun!

Q: How much can I earn as a Tastefully Simple consultant?
A: You can earn up to 40% on your personal sales as well as up to 7% leadership commission when you help others start their own Tastefully Simple businesses. New consultants can earn additional cash bonuses in their first 10 weeks! To learn all the ways you can earn money as a Tastefully Simple consultant, please visit Two Ways to Earn Cash »
For more information on typical consultant income, please see the Income Disclosure Statement »

Q: How much is the starter kit?
A: There are two options: $99 plus tax or $49 plus tax (for the month of September)

Q: What's included in the kits?
A: $99 Business Blast Off Kit:
Welcome booklet
Slow Cooked Comfort 10-Meal Kit
Host, join and meal kit display pieces
Products for display;
Bayou Bourbon™ Glaze
Bountiful Beer Bread Mix®
Absolutely Almond Pound Cake Mix™
2 Party Food Kits™ 1
20 catalogs
25 order forms
30 preview invitations
2 Something More Brochures
Party System Cards
2 supplies kits, each containing:
Sampling cups: 2 oz. and 5.5 oz.
Sampling cup lids: 5.5 oz.
Taster spoons
Simply Shine: Stories That Stirred the Fire book authored by Jill Blashack Strahan
TS Connected & ProPay® two month-free trial
Party System Cards

$19.99 (normally $49) Starter Business Blast Off Kit:
Welcome booklet
Founders Faves 5-Meal Kit
Party Food Kit™ 3
10 catalogs
2 Something More Brochures
Party System Cards
Simply Shine: Stories That Stirred the Fire book authored by Jill Blashack Strahan
TS Connected & ProPay® two month-free trial
Q: How do I sign up to become a consultant?
A: Go here to start the join process, learn more about the opportunity or chat with someone wo can answer your questions. If you are not a current client, you'll need to create an account. From there you will fill out the necessary information and select your sponsor, either by searching for your consultant by name and state or by searching for a consultant sponsor by zip code.

Q: How will I learn to do this? Who will train me?
A: When you decide to join, you will choose a sponsor. Your sponsor will be there to answer your questions, help you get started with Tastefully Simple and coach you toward achieving your goals.

Q: Do I get a business website?
A: Yes. When you join, you receive a two-month, complimentary subscription to TS Connected, your personal website and marketing hub. After that, the monthly subscription is $13.94 per month.

Q. Is there a monthly sales quota?
A. No, there is not a monthly sales quota. You are paid commission twice per month based on your sales volume each month.

Q. How do I remain an active consultant?
A. In order to remain at active consultant level, you need to sell $200 in Part One Retail sales each calendar quarter. Once you have activated as a consultant, in the event you need to take a break from your business and thereby do not meet the $200 in Part One Retail sales during a calendar quarter, your status will change to TS Perks. When you start selling again, you will automatically revert to active consultant once you reach $200 in Part One Retail sales during a calendar quarter. You can place orders and conduct business while at TS Perks. Please note: if you have $0 Part One Retail sales for 12 consecutive months you will be given 30 days' notice that you will be deactivated if you do not re-engage your business.

Consultant Agreement (PDF)