My Business Lets Me Make a Difference
Posted by Guest Blogger on 09.14.2020
Note: Michele Gallion recently received Tastefully Simple's Abundancy Award, an honor given to the consultant who personifies the company's core value of nurturing the community in which they live.

I was first introduced to Tastefully Simple through my mother, who was a consultant at the time. I had just moved into my first apartment and she did a Tastefully Simple housewarming party for me. She served Spinach & Herb Dip with Bountiful Beer Bread and I was immediately hooked. (I joke that if Tastefully Simple ever stops selling Spinach & Herb Seasoning, I'm not sure I could remain a consultant!) I saw that it was providing some extra "fun money" for my mom, and with college tuition loans hanging over my head, I thought it would be a great way to pay some of those loans off. Boy, was I right!

It was always my dream to be a teacher – and my Tastefully Simple business helped me achieve that goal. I originally used part of my commission to pay for my bachelor's degree, then my master's degree, which I finished last December. Now my commission is dedicated to helping offset the cost of preschool for our 3-year-old.

Many of my colleagues in the teaching profession work two or three jobs outside of the home, spending countless hours away from their families. I have been fortunate to make the extra money I need while being at home with my husband and daughter more. I can make my own schedule for my "second job," unlike many of my friends. Even though my daughter is only 3, she often pretends to be a Tastefully Simple consultant. She will sneak into my stock and grab items to put in her purse and "deliver" to her baby dolls. I'm hoping to be able to sponsor her one day, just like my mom was my original sponsor. By being able to make my own schedule, I can spend time giving back to my community more with my free time. I am able to volunteer as an EMT and Ladies Auxiliary member at our local fire company. I am chair of the fundraising committee for the fire company, and my business allows me to make donations for raffles and bingos, while also allowing me the time to work the fundraisers.

In January 2015, I lost my brother to an overdose. After suffering injuries in an accident, he became addicted to pain medication. After two rounds in rehab and a successful period of time in recovery, he relapsed. The day he passed, I was in the middle of doing a Tastefully Simple fundraiser for a close friend who was battling cancer at the age of 29. Obviously, my business had to be put on the "back burner" for a little bit. Even while I was going through the most tragic event of my life, the fundraiser continued and I was able to make a significant donation to her to help with her hospital bills. Seeing how much this donation impacted my friend, who passed away a few months later, I knew immediately that I wanted to use my business to help others more often.

In November 2015, I reached out to clients to sponsor care packages for those in sober living in the state of Maryland. After purchasing and assembling the care packages, my family and I traveled to several sober living homes in Maryland to deliver the packages shortly before Christmas. This was as rewarding for us as it was for them. We were able to share my brother's story, encourage those who were in the homes, and spread some Christmas spirit. This year will be the 6th year we have done these care packages, and I look forward to this project every year. I was so happy to see Oh My! Chai in the catalog this year, as this was my brother's favorite Tastefully Simple product. I used to send him several packages at a time when he was in recovery, and this will definitely be a part of the care packages this year! This has also opened doors for me to do fundraisers for sober living communities in my community.

I think I have been most surprised by the financial freedom this business has given me while still allowing me to significantly help others. I never thought I would be able to "sell enough beer bread" to pay off two degrees and my daughter's first year of preschool and still be able to impact the lives of others through monetary donations and care packages.

I love making my own schedule and working my business when I am able to. As a teacher, there are some times in the year that are less crazy than others. I use the less crazy times to ramp up my business, and the more crazy times to take a slight step back. The teacher in me also loves seeing when my team learns new things about the business and when they achieve their goals. Sometimes I think I am more interested in their goals than they are, and they are always very invested in their goals!


You get out of your business whatever you put into it. Instead of working a job where you always get the same paycheck, choose a job where you get a bigger paycheck when you work harder! Want to discover how you can create a life YOU love as a Tastefully Simple consultant? Find out more here »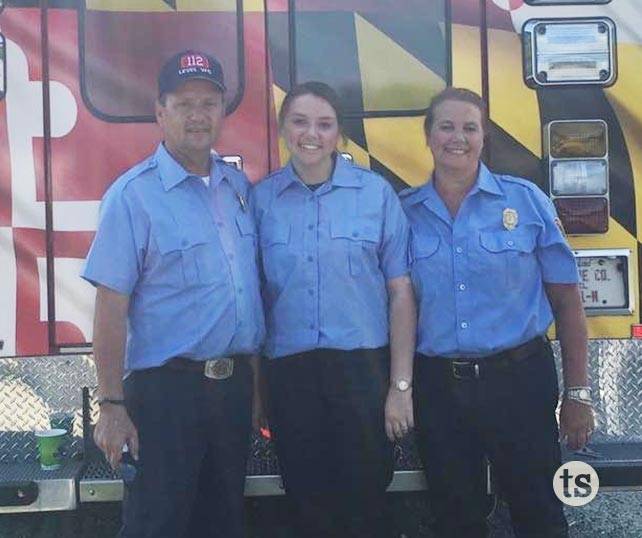 Michelle Gallin (MD)
Leader