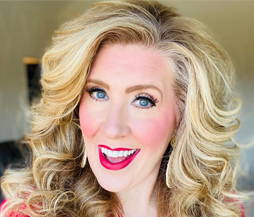 Britney Vickery is the Chief Creative & Product Officer at Tastefully Simple, serving to creatively nurture and refresh the 28-year-strong food brand. As the previous Founder & Chief Executive Officer of Initials Inc., Britney forever sees herself as a serial entrepreneur, having started multiple companies and brands.
A graduate of Valdosta State University, a Georgia University school, she holds a Bachelor of Fine Arts degree in Organizational Communications. Britney has been active in the Direct Selling Association and Direct Selling Education Foundation, serving on the Boards of Directors of both organizations as well as chair of the Direct Selling Education Foundation's Industry Engagement Committee. She also participates in the North Georgia CEO Forum & Vistage International of Atlanta.
Britney and her husband Darren are parents to son Pierce (20), daughter Blair (16) and three fur babies. She resides in Clarkesville, Georgia.