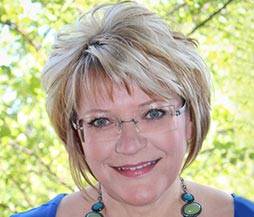 Jane joined Tastefully Simple in 2001, and has held a variety of positions during her tenure. Currently director of culinary development and experiences, she oversees product and culinary product lines; managing vendor relationships; creating simple, delicious recipes; and producing engaging videos for the corporate website and other digital marketing campaigns.

Jane is a champion of product knowledge and can often be found on stage at conferences, where her engaging presentations are a highlight for our consultants.

A graduate of University of North Dakota, Jane held several positions in marketing, advertising and training at Target, Inc. corporate headquarters prior to joining Tastefully Simple. She brings strong leadership, integrity, creativity and a sense of humor to our team. Jane is active in our community as well, having served on several boards, led United Way efforts and directed art festivals.